Fast, Fuel & Feast
It's the holiest time of the year for our Muslim friends and often, the most challenging for some. This Ramadan, Amazin' Graze has created 2 sahur kits to help you fast the healthy way.
Don't forget to indulge your loved ones with our Amazin' Gift Sets specially created for this festive time of the year. The festive season is never complete without an array of Raya snacks presented on the tables!
Check Out Our Raya Specials
Why we made this:
With so little time to prepare, we understand that it can be challenging to obtain the proper nutrients during this time. Fasting can lead to headaches, dehydration, low blood sugar levels, dizziness and fatigue.
It is however possible to eat healthy during Ramadan and to have enough energy to last you throughout the day. Hence the team at Amazin' Graze designed these easy-to-make kits – each kit contains the necessary nutrients to help you stay focused and energised all day.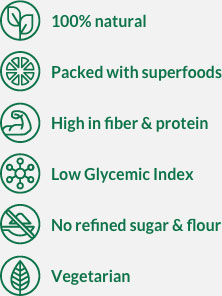 May your homes and hearts be filled with the joyful spirit of Eid.
Laugh. Live. Love
Graze Academy
The Amazin' Team has put together some great content
to help you make healthier choices during this festive season.