Introducing our new uniquely Singaporean
Coconut Kaya Granola!
Imagine silky-smooth golden kaya caramelized over our wholesome blend of rolled oats, buttery pecans, and earthy almonds.
Taste the fragrance of kaya – in crunchy granola form!
Inspiration
Inspired by Singapore's favourite breakfast, classic Kaya Butter Toast, this granola symbolizes the good times spent with loved ones at your local kopitiam.
Handcrafted with Love
Every pack of granola is filled with these wholesome
ingredients and our own homemade kaya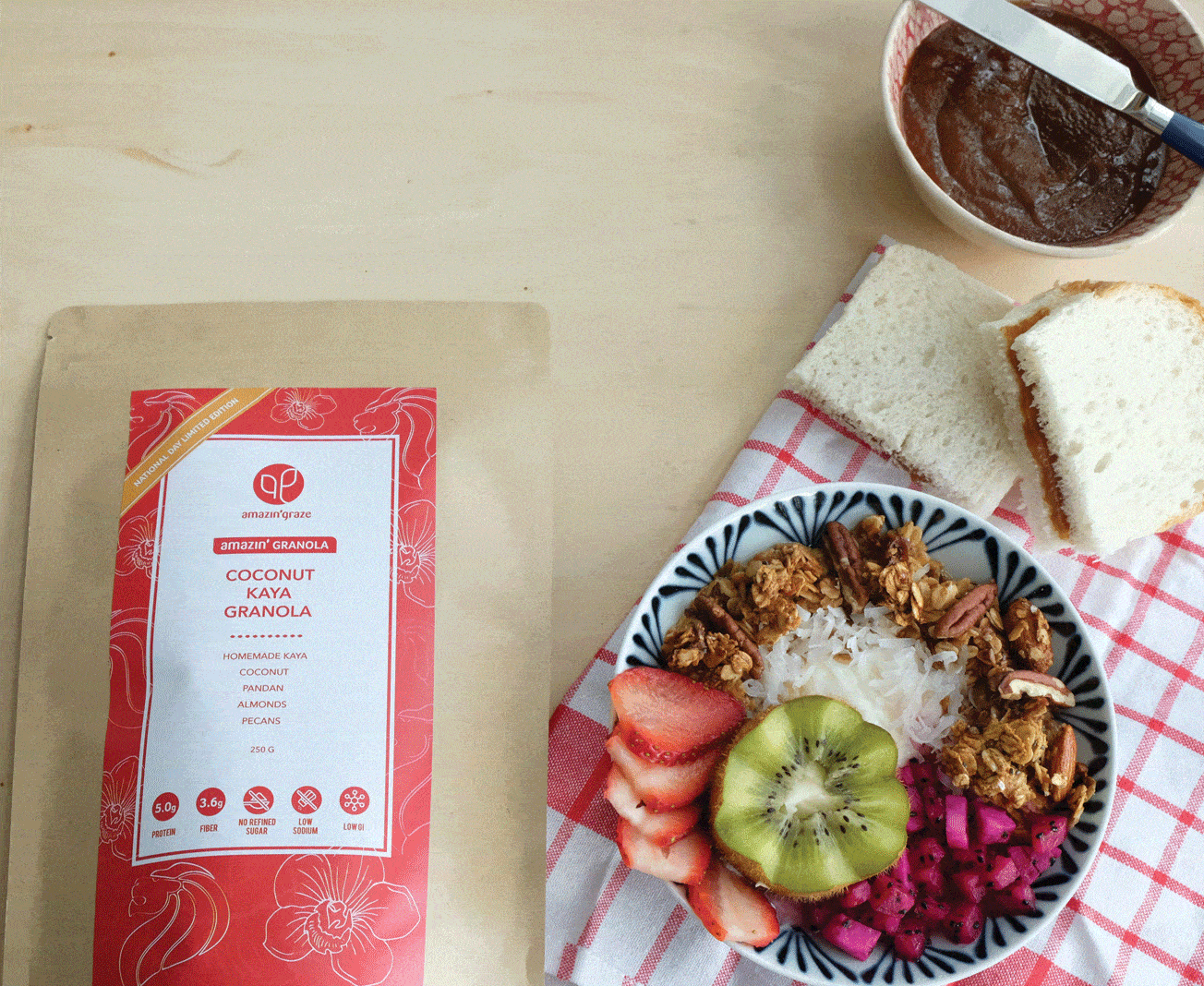 One Nation Together
Let's celebrate how much we've grown as a nation by speaking the language that transcends age, race, and religion – the language of good, wholesome food from Singapore's rich culture!